Personal development and material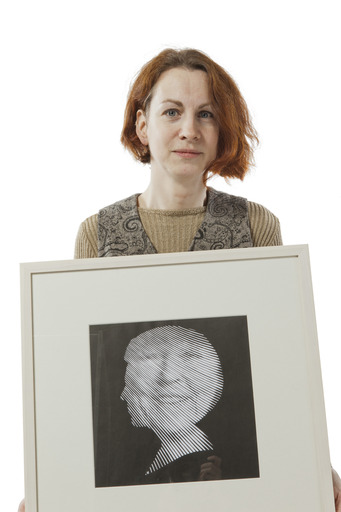 In short
There are a number of techniques I find interesting, I'm very much a multipotentialite, although I like working with paper the best, it's the humblest of materials, and also I love working with a limited palette of colors. I love working with mainly black & white because with those two you can basically express anything in the strongest contrast. Also because papercutting is like sculpturing, you don't add something, you keep removing material and what's left in the end is your artwork. Besides working in paper I design and sew clothes and hats, I write short stories and novels. On Twitter I regularly post small relevant projects like snippets of text or photos. In any case I try to find borders, mostly in material but also in what I can achieve, in which I often discover there's more possible than I think, there's so much more to unravel, there are more ways to show people my inner world where I live.

In numbers
Born in 1974 in Groningen and soon moved to Amsterdam

(1994-1997) Fine art - Goldsmithry Amsterdam
(2005-2008) University of Amsterdam; Bachelor Media & Culture
(2008-2009) University of Amsterdam; Master New Media

Furthermore I'm mostly self-educated, I took some short relevant courses like: oil painting, model drawing, making shoes, sewing and draping.

The materials
The materials I like the most are thin and flexible materials in which I can cut and I can fold, like paper, leather, fabric, or artificial paper like tyvek. Although I like traditional papercuts I also cut more abstract works like my barcode portraits which suggest a lot of grey tones.

Courses and masterclasses
From 2009-2016 I was conducting sewing courses to small groups of enthusiastic students, but now I am focused on creating new profitable work and teaching art.

I also like teaching others the basics of papercutting, how to translate ideas into paper with scissors and/or a knife through workshops and masterclasses.